10 tags
Mothers Day Brunch Ideas
Hey all, I gave a recipe for 24Hours Vancouver for a mothers day brunch- scones baked in rhubarb jam! Here's a quick peak at what I made! And click here for the full recipe!
13 tags
Poached Eggs Toast with Roasted Asparagus and...
Unless you're a cook, I'm not sure if you will appreciate what I'm about to tell you. I'm not sure if you'll understand that gravity of my next statement, unless you have spend countless years working every evening and weekend of my entire adult life, but I, Claire Lassam, don't work on weekends any more. To non cooks let me tell you this- for the first time...
12 tags
Sunday Salads- Pea and Fava Bean Salad with Fresh...
Today is a day for peas and fava beans. It is a day for bike rides, walks on the Seawall, and beers on patios. It is a day to celebrate, because it is 25 degrees out, there isn't a cloud in the sky, and this must be the nicest Spring I remember since I moved to Vancouver over 6 years ago. So today is a day for peas and fava beans. Normally I just cook them in a bit of butter and call it...
11 tags
Cinco De Mayo Dessert! No Churn Dolce de Leche Ice...
Dolce de leche has got to be one of the greatest things of all time. It's a very simple idea- take sweetened condensed milk and caramelize it- whoever thought of it was a very, very clever person. BUT whoever realized that instead of painstakingly stirring a pot of sweetened milk without burning it, you could just put a whole can in a pot of boiling water and leave it for 3 hours, and...
11 tags
Sunday Salads-Quinoa Salad with Tomatoes, Black...
The internet has a funny way of throwing things at you. You know, you see something once and think "hmm, that doesn't look bad" and then you see it another 40 times and at that point you just have to make it because you've seen it so many times and you need to get up on the trend? Even if at this point it's far from trendy? Well, the quinoa burrito bowl has been doing the...
6 tags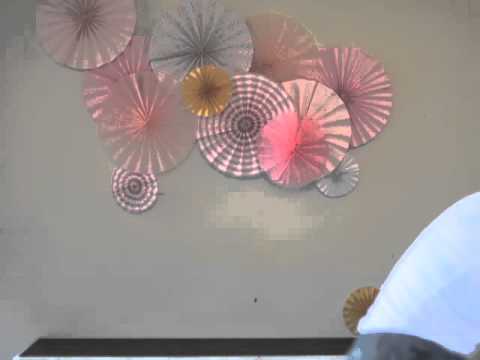 6 tags
Olive Oil Banana Bread with Pecans and Chocolate
When you work at a high end restaurant you have to have everything available at all times. I once worked at a restaurant that required me to make ceasar dressing from scratch every 3 days in case someone came in and ordered a caesar salad, a dish that was assuredly not on the menu. This always struck me as a bit wasteful, but that's the way it is in fine dining. You have to be prepared. ...
4 tags
Spring Edible Vancouver!
Once again a new Edible Vancouver has come out, and once again I am so proud to be part of the team that produces it. In this issue I have an article about a croissant-a-thon that a friend and I went on, where a friend and I biked around the city eating croissants, and generally just loving life. And I wrote a small piece and recipe for asparagus and leek baked eggs. Please check it out!  
5 tags
Tuesday Tutorial- Pasta Dough!
I love pasta. I used to think I would be happy eating pasta every day. It is my ultimate comfort food. When I'm sick I want pasta, when it's cold I want pasta, when I'm celebrating I want pasta, when it's hot out I want pasta. I love pasta. Then I worked at a high end Italian restaurant here in town, that shall remain nameless, where we had pasta every day for staff...
7 tags
Marshmallow Birds Nests, and Other Cute Things
 tend to have an issue with food that values being cute over being delicious. It's just not my cup of tea. It's not that I have a problem with food that looks sweet, but like cake pops, or cakes covered in fondant, I just don't totally get it. And yet… Easter. It just wants you to make overly cute things. And it wants you to give those overly cute things to the insane...
3 tags
200 Blog Post and Giveaway!!
Oh hello there. Guess what? I love you. I do. If you are looking at this little bit of the internet right now, I love you. This little bit of internet is my blog, and it's one of my favourite places in the whole world. It's taken a huge amount of time and energy and love to put the last 199 posts up, and I feel so very grateful that you are reading it. So grateful in fact, that...
10 tags
Sunday Salads- Fennel, Avocado, and Citrus Salad...
This is the sort of salad you can only make in the winter months, and I relish fresh simple salads that can be made from things available this time of the year because frankly, in Vancouver, it's slim pickings. But what we lack in veg right now we make up for in proxy to California, and thus California citrus. You can use any citrus in this salad, but the blood oranges and the grapefruits...
10 tags
Cinnamon Roll Biscuits
People always ask me what my favourite thing is to bake. I tell them I'm a baker and it's the first question. And here's the thing of it; I never know what to say. There are things that I don't love baking- macarons for instance, which are delicious and wonderful, are also the bane of my existance. Puff pastry, with it's tedious rolling and folding would fall into...
13 tags
Tuesday Tutorials- Danishes!
When I was little my parents had it all figured out. They decided when we were very young, that we could make our own breakfast. And on Saturdays, starting when perhaps parents would decide was too young today, we walked the block and a half to Second Cup and bought breakfast. It was a tiny cafe, part of a larger franchise in Canada, but one where they did all the baking in house. And every...
12 tags
Sunday Salads- Thai Style Coleslaw with Lime and...
Here's the thing of it: I work almost all the time, and always at weird hours. It's just the way my life is these days. Somedays I start at 5am and some days I finish work at midnight, which has lead me to some very strange eating patterns. Most of them involve a whole lot more sugar than I will ever admit to on this very public forum because, if we're being real here,...
11 tags
Spring Coloured Meringues
When I first moved into this little apartment it was all sorts of crazy colours, there was purple, and lots of yellow and the living room was a bright Tiffany's blue. And I hated all of them, I painted it all white, but the blue. For some reason I just needed the blue. After living here for 5 years, I think I've finally figured it out- it reminds me of the sky that we only get a...
10 tags
Tuesday Tutorials- Gnocchi
I wish that I had a cuter story about gnocchi. I wish my Nona had taught me to rice the potatoes, that she had shown me just how much flour you need to bring the dough together. I wish, to be honest, I could even remember her gnocchi, but I don't. Although I've heard my mom and cousin talking about how incredible they were, the only time I remember her serving us gnocchi I also...
10 tags
Sunday Salads- Semolina Crusted Cauliflower with...
Phew. The last month has just about taken it out of me. Valentines was very near the death of me. For serious. The thing about doing the pastries for 4 different restaurants is that, when one is busy usually all of them are busy. And then it gets crazy. Post Valentines there will be lots of deep breathing, lots of yoga, and lots of writing. I know I've been bad to you you all lately. I...
12 tags
Valentines Breakfast for Dinner- Pancakes with...
Here's the thing of it, guys just don't like Valentines Day. I have never heard a man sound excited about buying flowers that are suddenly double the price two weeks into February. I have never been told that a male friend is really excited to take their girl out for dinner, or to a show, and I think that's mostly because men really don't like being told what to do. So...
8 tags
Sunday Salad- Raw Winter Veg Salad with...
Oh man, I just love the winters farmers market. I'm completely surprised every time I go by how much is still available, despite the weather. Now, that's not to say that I live in a place that gets a proper Canadian winter, it rarely, if ever, snows here, but it gets cold enough that I certainly have no burning desire to go outside. But things are still growing, and the cold is...
4 tags
Edible Vancouver!
A new Edible Vancouver is out and about! This issue I wrote about local breweries, and give out some wonderful recipes. Once again, I am so proud to be apart of this wonderful publication. If you want to read all about it, click here
9 tags
Raspberry and Mascarpone Brioche Galette with...
Now is the time of year I start to miss summer fruit. In the fall there are quinces and apples to get me through, and then the fun of Christmas takes over and I can get excited about mashed potatoes, but by mid January I am sick of it. I want red berries. It was glee, pure, unadulterated glee that took over me when, at my local market, I noticed some local raspberries in the freezer. ...
8 tags
Tuesday Tutorials- Better Than a Restaurant Steak...
About a year ago I wrote an article for a local online magazine on finding the best steak in the city. I ate some great steaks, and had an extremely happy boyfriend who came along with me. But while I was eating my way through the city, I realized something; there is no reason to order steak at a restaurant. I'm going to tell you something else; I don't buy expensive steaks. ...
10 tags
Sunday Salad- Radiccio and Blood Orange Salad with...
Summer salads are an easy seduction. The bright colours, the delicate greens, the warmth of fruit warming in the sun, it's a simple formula, like the blonde with the big laugh on TV, there is something comforting about getting it all upfront. There isn't much hidden in a summer salad. Winter salads are the opposite. Either there is nothing at all to love, you know the ones, with the...
9 tags
Chalkboard DIY
One of the hardest things I've found about working from home, by myself most of the time, is staying motivated. Keeping doing things at the highest level you can, when you're the only one looking over your shoulder making sure that you're doing things perfectly every time. You know you should of course, you know that you ought to, it's just that sometimes, you...
10 tags
Tuesday Tutorials- No Knead Margherita Pizza
I live in what was traditionally Little Italy, an area called Commercial Drive. There are two big pizza places, a divorced couple who hate each other and own two competing, but equally horrible overpriced restaurants across the street from each other. There were a couple cheap slice joints, you those weird ones that put sesame seeds on the crust? Those kinds of cheap slice joints. Then a couple...
15 tags
Sunday Salads- Squash, Black Bean and Kale Salad...
t I'm not so big on New Years resolutions. I get that they almost never work out, that they make you feel better after a December of spending too much money and eating too much food. But for the most part they are don't stick. I understand that. There is something though, about trying to do better. About trying to start off the year fresh, and put your best foot forward. And who am I...
9 tags
Stocking Stuffer- Last Minute Edition- Chai Mix
Merry Almost Christmas! Oh I love Christmas. I really do. The lights, the family, the warmth, the present buying. It's all wonderful thing. Christmas is also hectic. It's running around, it's trying to see everyone, and in my industry it's Christmas baking for the masses and making cakes for Christmas parties, and this year there was also a huge winter wedding that...
7 tags
Stocking Stuffer Sundays- Apple Spiced Bourbon
At the restaurant I work at I recently served a couple who were seeing each other for the first time since they had broken up. It wasn't going well, and the guy was clearly trying to combat this the way, let's be honest here, many of us do, by drinking. He wasn't drunk by any means but he was definitely out pacing the pretty girl across the table, and after one particularly...
6 tags
Tuesday Tutorials (sort of)- Wild Wreath
I lied in this title. Friends, it's not Tuesday. In fact it's Thursday. It's two days past Tuesday, and yet, here is this post. To say I'm busy is a giant under statement, but I'm not going to complain here, I know you all have your stresses, especially this time of year. Instead I'm going to just show you how to make a wreath. If you talk to me for about 5...
7 tags
Stocking Stuffer Sundays- Malted Chocolate...
I am very very lucky to have such a wide network of incredibly creative people. And I am even more lucky to have a wide network of creative people with whom I barter. I make cakes for my friend who cuts my hair and I baked for a friends gallery opening in exchange for a photo shoot. In high school I traded my (admittedly limited) seamstress-ing skills for clothes at a vintage shop, but recently...
5 tags
Tuesday Tutorials- Gingerbread Caramels
People are intimidated by candy. Which seems odd to me, I mean, everybody I knows has a favourite candy, everyone I know has old memories about candy, and yet people are terrified to make it themselves. Candy is all about sugar. Sugar does amazing things, keep it in a pan and it turns to caramel. Twist it at the right moment and it becomes toffee. It can be shatteringly crisp, soft and pliable,...
11 tags
Stocking Stuffer Sundays- Mulled Wine Kits with...
Jordan introduced me to mulled wine many years ago. The slow cooking of red wine with spices and congac that makes any amount of snow dissapate instantly has been a favourite of mine for some time now, but my love of it really cemented a few years ago when I was in France. I was just puttering about feeling a bit lonely, it was near the end of my trip, when I stumbled across the most incredible...
4 tags
Edible Vancouver, with some excited news!
About two years ago I started this blog, after much nagging from my sister, because I was unemployed and terribly bored. About a month into it I knew that this was something I was going to want to do for a long time. Six months later I submitted a story to Edible Vancouver and, without having any experience, and to my great amazement, they published it. A few months later I started looking at...
8 tags
Tuesday Tutorials- The Best Biscuits
The second instalment in my new weekly column, where I talk about food basics, and give you the step by step know-how to do it at home. The restaurant where I work recently started to do brunch, and before we opened I was chatting with the chef about what kinds of pastries he might want. The original idea was croissants which, despite obviously being delicious, are also so tedious to make,...
10 tags
Stocking Stuffer Sundays- Citrus Fennel Salt Rub
Christmas, as you well know, gets expensive. Like, super expensive. And I go crazy at Christmas. Like, super crazy. I come by it honestly, you should see the amount of things my Mom still buys for us at Christmas. We're all adults, but she can't help herself, and apparently I've got that gene, because I love buying gifts. I will max out my credit cards and spend every last...
9 tags
Tuesday Tutorials- Perfect Lattice Top Apple Pie
've been doing a lot of thinking about this little spot in the blogosphere lately. About what makes this little piece of the pie (no pun intended) more special, more worthy of your attention than any other, and the thing that kept coming to mind, is that I am a professional. I have not only gone to school to be a baker but I have worked for countless talented people who have shown me so...
6 tags
New York, Birthdays, and Inspiration.
My mom is a pretty extraordinary lady. She is kind beyond words, and strong beyond measure, and I am undeniably a total Mama's girl. So it wasn't much of a debate when I learnt she was flying to New York to visit my sister for her 60th, that Jordan and I were going to hop on a plane too. Oh New York. I hadn't been since junior high. Junior high! It was time. Lately I seem...
7 tags
Finnish Cardamon Bread
Sometimes in Vancouver it rains. Some might say that most of the time it rains but I'm feeling optimistic so I'm going to say sometimes. Sometimes in Canada it gets bloody freezing. That doesn't happen much in Vancity, but it has this deep humid chill that gets into your bones. It's a wet cold that creeps into your shoes, and blows down your neck, and sneaks behind your...
9 tags
Roasted Pear and Pepita Salad
I live on the West Coast. I have for almost 6 years now, and I love it. I love the mountains, the ocean, the people, the attitude. I suspect I will stay here for a very long time. My biggest knock on this side of the country, in fact, is the lack of my family. My family has a long tradition of being to the east. While Toronto isn't really that far east, despite what Vancouverites say, I do...
8 tags
Acorn Garland DIY
 have this friend, her name is Tash, and she is all kinds of wonderful. We met about 5 years ago when we were both going through devastating breakups, and she ended up moving into my building. There was this 10 month window of time when we did nearly everything together. A window of being single, working in restaurants, going out dancing, and gossiping about it all the next morning. It was a...
9 tags
Apple Donuts at Edible Vancouver
Last week I threw out my back. I could barely walk, I couldn't work, and mostly I just moped around, and the handsome man I live with was unbelievably nice to me. Made me dinner every night, helped me in and out of baths, brought me ice packs, and hot packs, and just generally got a lot of bonus boyfriend points.  So I thought I should throw some love his way, and when I was feeling a bit...
8 tags
Spiced Honey Cake with Fresh Figs
Oh. Finally. You know that feeling when everything might just be going a little too well? Something has to mess up and stress you out just to restore the balance of the world? I have a had a great few weeks. Really, truly, great few weeks. My boss at the restaurant I serve at said he would like me to start doing the pastries at both his restaurants! Yes! My editor at Edible Vancouver promoted...
Technical Difficulties
Hi Friends,  I'm not sure whats happening with my site right now, I just wanted to apologize, and tell you that I'm doing my best to have it fixed right away. I also wanted to let you know that tumblr, the hosting site here is planning on being down on Saturday (this Saturday! October 6th!) so if there is a message saying the site is completely down, it's only temporary. Thanks...
5 tags
Birds Nest Scones- AKA Coconut and Jam Scones
It's the time of year where my apartment starts filling up with canned goods. I swear it's by osmosis, I couldn't possibly spend this many hours, this often, making preserves and yet there they are, slowly taking over cupboards and shelves, the pickles(!), the peppers(!), the peaches(!). It gets out of control. This is the sort of thing that drives someone a bit batty at...
6 tags
Orichiette with Swiss Chard and Pine Nuts
For the wonderful people over at Edible Vancouver I did a little writing about swiss chard, pasta, and my over embellished Italian roots. Check it out here if your so inclined!
4 tags
Hot Pepper Strands
This is the part of the year where I turn into a crazy person and start thinking about Christmas. Not, you know, where I'm going to put my Christmas tree or what kind of lights I'm going to buy. I'm not that nuts. But this is the time of year when I start canning and preserving so that stocking stuffers are cheaper and half of it's done by the time Christmas rolls...
8 tags
S'mores Cupcakes- the redo!
My summer of weddings is officially over. The chaos, the running around, the making cakes in hotel rooms is done. But I can't say that I didn't go out with a bang because 2 weeks ago I made an entire dessert buffet in a tiny hotel room with an even small kitchen- although, thankfully, a full oven. There were tears, there were mere hours of sleep, there were sunrises being watched,...
5 tags
Lavender Canned Peaches at Edible Vancouver
This week at Edible Vancouver I canned up some of the most beautiful peaches, scented them with lavender and talked about the woman who taught me how, my Nona. Check it out here if you want the recipe and the story!
8 tags
BLT Salad
This summer, as anyone who has spent 10 minutes talking to me in the last year knows, is the year everyone I know got married out of town. We were invited to weddings from Brazil, to Rhode Island, to Vancouver island and seemingly everywhere in between. It's been an extremely fun, love filled summer. With great disappointment I had to turn down the invitation to Brazil, but I did head out...